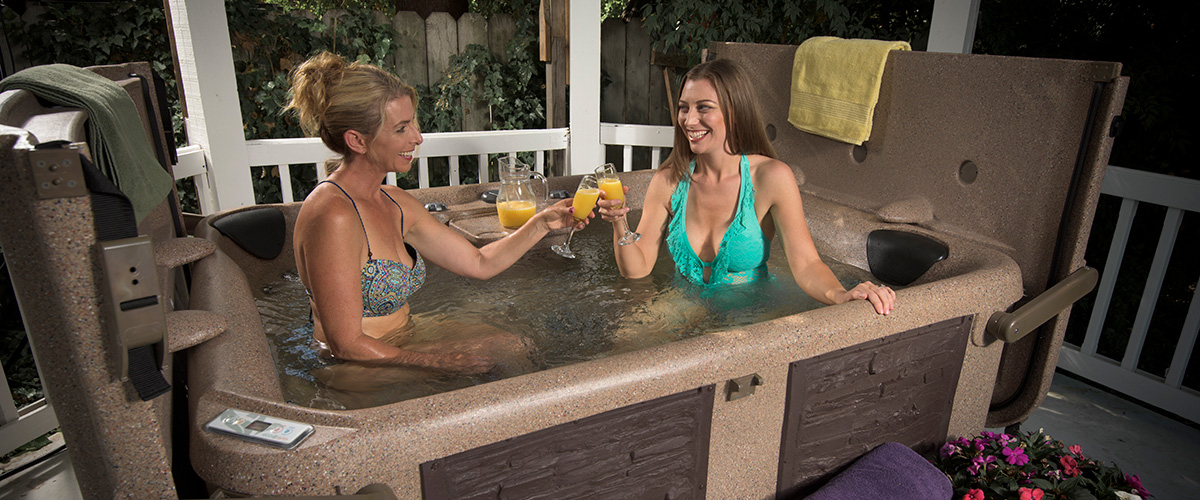 Eco Spa hot tubs are engineered differently from the ground up utilizing different building materials and design concepts that other spa manufacturers do not offer, including:
Power Seal Technologies
Removable Service Panels
Spa Cover with Lifetime Warranty
Unibody Construction
Eco Spas Dual Filters
Unibody Construction
Eco Spas are constructed from high density polyethylene and are molded into one solid piece. This design offers many benefits that are not possible with a traditional acrylic hot tub.
The Eco Spa dual wall construction and a solid bottom provides quieter operation and better energy efficiency.
The solid bottom allows it to be placed on any surface and makes virtually impossible for rodents to enter.
Eco-Spas are the only hot tub with a true lifetime structural warranty. Say goodbye to polishing, sanding & staining and start enjoying the benefits of owning your own hot tub.
Removable Service Panels
All Eco Spa models have 2 removable panels on all four sides providing simple access to the spas equipment including the pumps, electronics, and plumbing. No more digging through foam to inspect or service your spa.
Spa Cover With Lifetime Warranty
The hard cover system with the exclusive power seal technology is 25% more efficient than the average vinyl cover. It is easy to open and close and does not require any special maintenance. Eco Spas unique hard-cover will hold up to 350 pounds and will save you hundreds of dollars on your electric bill and will also save you the expense and hassle of replacing your vinyl the cover every three years over the life time of your hot tub.
Power Seal Technologies
Most hot tub covers simply sit on the top of the spa and depend the weight of the cover forming the seal. With our exclusive power seal technology the gasket is compressed onto the spa shell forming a water tight seal.
Eco Spas Dual Filters
All models of Eco Spas are equipped with two easy access 35 square feet filters for cleaner water.